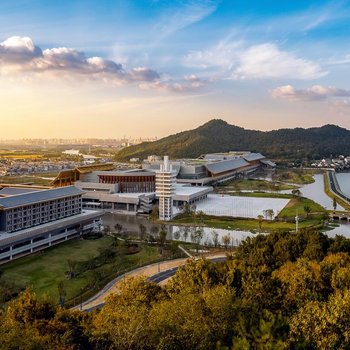 Opened in 2022, the Ningbo International Conference Center Wonderland Hotel is a great accommodation choice in Ningbo.
Ningbo Railway Station is located approximately 20km away and Ningbo Lishe International Airport around 29km away. With multiple attractions nearby including Dongqian Lake Water Park, Dongqian Lake and Erlingshan Hengyuan Hot Spring, guests will find plenty to keep themselves occupied.
This hotel makes a great place to kick back and relax after a long day of sightseeing. For those driving themselves, parking is provided on site.
Our guests rate this hotel as one of the best hotels for cleanliness.